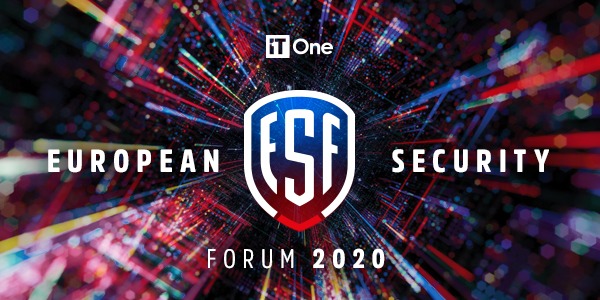 We are happy to support the European IT security and data protection gathering, European Security Forum, held on September 15th and 16th*, 2020 online.
To comply with the health restrictions and stop the spread of the virus, the event – from conferences to networking sessions – will be available via video from all around the world.
Hosted in the global tech conference, ICT Spring Europe, this event will explore IT security challenges, concerns related to cybercrime, cybersecurity business cases… and will invite great international experts to share views on numerous information security strategic and operational topics.
Information and programme: https://www.ictspring.com
How to participate: Registration remains mandatory and it allows you to get your 2-day ticket to participate virtually in the event. You will be able to follow the sessions thanks to a live streaming solution. However, as partner of European Security Forum, APDL is pleased to provide you with the following discount code  APDL20 which will give you free access for the 2-day event.
Confirmed speakers:
– François Thill – Director cyber security, Ministry of the Economy, Luxembourg
– Pascal Steichen – CEO, SECURITYMADEIN.LU
– Cédric Mauny – Cybersecurity lead, Telindus
– Dr. Gabriele Lenzini – Senior research scientist in Security of Socio-Technical System, SnT
– Jamie Shea – Professor of Strategy and Security at University of Exeter & Former Deputy Assistant Secretary General for Emerging Security Challenges at NATO
– Diana Kelley – Cybersecurity CTO, Microsoft
– Stéphane Duguin – CEO, CyberPeace Institute
– Craig Jones – Cybercrime Director, INTERPOL
– Luigi Rebuffi – Secretary General and founder, ECSO
– Victor-Emmanuel de SA, Chief Pragmatic Strategy Officer
– Charles Guillemet – Chief Technology Officer, Ledger
– Constance Bommelaer de Leusse– Area Vice President, Institutional Relations, Internet Society
—
European Security Forum, as well as ICT Spring Europe and its other side events (discover more here > www.ictspring.com), present an array of fantastic business opportunities. We hope to meet you online!
If you have any questions regarding the programme, do not hesitate to contact the organizer via email team@itone.lu
*The European Security Forum conferences will be held on September 15th on live streaming, the virtual exhibition will be held on September 15th and 16th.
https://apdl.lu/wp-content/uploads/2020/08/Website_600x300.jpg
300
600
Administrateur APDL
http://apdl.lu/wp-content/uploads/2016/08/LogoAPDL.jpg
Administrateur APDL
2020-08-21 19:50:41
2020-10-14 23:35:45
European Security Forum